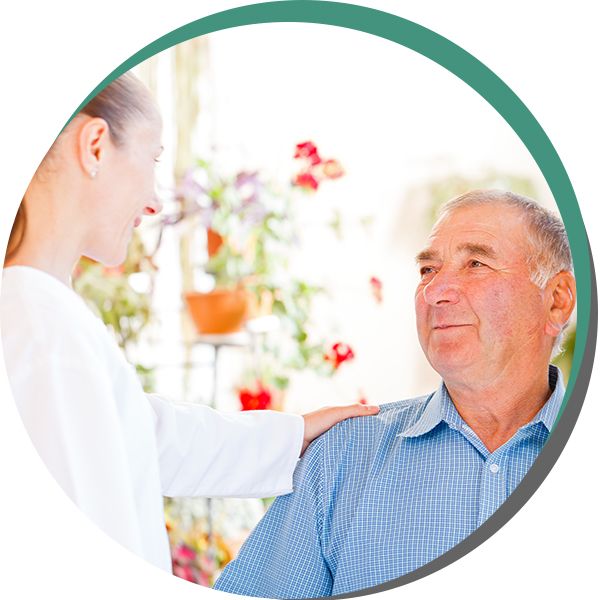 Understanding Your Coverage
Medicare Part C — Medicare Advantage Plan — is an "all in one" alternative to Original Medicare. These third-party bundled health insurance plans include Medicare Parts A, B, and sometimes D, but they also offer additional benefits that Original Medicare does not cover. Medicare Advantage plans operate more similarly to your regular health insurance plans.
Medicare Advantage plans may include vision, hearing, dental, long-term care, and more. When using Medicare Advantage plans, you'll use medical providers who are in your network and you may need a referral to see a specialist.
Different Medicare Advantage plans include:
Health Maintenance Organization (HMO) Plans

Preferred Provider Organization (PPO) Plans

Private Fee-for-Service (PFFS) Plans

Special Needs Plans (SNP)

Medical Savings Accounts (MSA)
Finding the Coverage You Need With Medicare Advantage Plans
Since Medicare Advantage Plans (Part C) are offered by third-party providers, they may offer you coverage for things that traditional Medicare plans do not. Medicare Advantage Plans include everything that Medicare Parts A and B cover and typically also help cover alternative medicine treatments, health and wellness programs, and emergency and urgent care. Some other coverage options under Medicare Advantage Plans include:
Types of Medicare Advantage Plans (Medicare Part C)
Health Maintenance Organization (HMO)
is a network of healthcare providers and hospitals that offer services at a discounted rate. Under this type of insurance, coverage tends to be cheaper but is restricted to members of the network.
Preferred Provider Organization (PPO)
is similar to HMO, but is more flexible (which makes these policies slightly more expensive). PPOs allow you to seek medical treatment without claiming a PCP or obtaining referrals.
Private Fee-for-Service (PFFS)
are designed specifically for Medicare and allow you to see any doctor or provider who takes Medicare.
Medical Savings Account (MSA)
is a health insurance plan with a high deductible and a special savings account to use toward qualifying medical expenses, including those not covered by Medicare. The money in the MSA is not taxable and can roll over for use in future years. These are particularly advantageous for seniors in good health with low healthcare expenses.
Special Needs Plans (SNP)
is limited to people with specific qualifying diseases under disease-specific SNP where coverage is tailored to the treatment of the disease.
Chronic Condition SNP (C-SNP):

Chronic alcohol and other dependence

Autoimmune disorders

Cancer

Cardiovascular disorders

Chronic heart failure

Dementia

Diabetes mellitus

End-stage liver disease

Severe hematologic disorders

HIV/AIDS

Chronic lung disorders

Chronic and disabling mental health conditions

Neurological disorders

Stroke

Institutional SNP (I-SNP): You live in an institution

Dual Eligible SNP (D-SNP): You have both Medicare and Medicaid
The Pros and Cons of Medicare Advantage Plans
When choosing the right Medicare plan for you, it is important to weigh the pros and cons and investigate which services are most important to you. Here are some of the pros and cons of Medicare Advantage Plans vs. Original Medicare + Medigap:
The Upside of Medicare Advantage
May offer more benefits and coverage than Original Medicare + Medigap plans. Additional benefits include long-term care, vision, dental, hearing, and wellness membership plans.

May cost you less. Medigap insurance premiums cost in addition to Original Medicare premiums. Medicare Advantage allows you to bundle benefits for a lower price.

You can keep your providers and coordinate care within your existing medical team.

As your "one-stop-shop," you won't have to juggle benefits or make multiple claims.

Usually includes prescription medication coverage.
The Downside of Medicare Advantage Plans
Your coverage is limited to your area and providers must be "in-network."

May require a referral from your PCP to see a specialist.

Can only switch coverage during open enrollment.

Difficult to compare plans, since no two plans are alike.
What Factors Affect Your Medicare Advantage Plan Costs
What you end up paying for your Medicare Advantage Plan in premiums and annual out-of-pocket expenses depends on which plan you choose. Some factors include:
Monthly or annual premiums — some plans don't have any premiums.

Whether your plan pays for some or any of your Medicare Part B.

What the annual deductible on your plan is.

What your plan's co-pay or co-insurance amount is.

The type and frequency of healthcare services you require.

Whether your provider/supplier is in-network.

Whether you need extra benefits.

Whether you also have Medicaid or other health insurance.